"Active and informed governance teams have caused the number of problem projects to fall because they (the Steering Committee) are on the case early." - Paul McCowage, Boral
---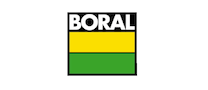 The Client's Challenge
The CIO was concerned.
Business ownership of IT projects was very low. Many Steering Committee members were not clear about their role or how they could contribute to their projects' success. The CIO therefore commissioned project governance training for IT projects in order to educate the executives on steering committees as to their roles and responsibilities.
The Governance coaching and training program delivered such greatly improved results in governance on IT projects and such positive feedback from all participants, it was then expanded by the Head of Construction Projects to cover all major construction projects.
Scope
Project governance training was commissioned for all;
IT projects costing over $5m
construction projects costing over $20m.
The cost of the training was automatically in all project budgets.
Approach
Project Sponsors were coached one-on-one over four one-hour sessions. Each session was held before the associated Steering Committee training.
Each Steering Committee was trained through four one-hour group sessions.
Each session included an exercise to produce a deliverable of immediate value to the Steering Committee in governing the project — eg business measures of success and critical success factors.
The Results
Governance teams adopted a 'business value' perspective, making decisions for the longer term benefit of the business – e.g. in one case, choosing a "more expensive to build" but "lower cost to operate" railway solution when, they admitted that before the training, they would have chosen the cheaper-to-build option to protect the project's budget even though this would have incurred higher long term operating costs.

The project managers reported their governance teams were more engaged and informed and actively helping project delivery, e.g. one sponsor, realizing that he was not across his shared-services project in sufficient detail, spent 3 days with the project team, discovered that the proposed solution would not work across all of the divisions but was able to intervene at that point to redirect the proposed solution and avoid a potential write-off of over $20m.

The governance exercises – eg identifying the critical success factors/threats to success – became part of standard project processes.

Non-project issues began to be discussed where they impacted the desired business outcomes of the project – e.g. a project to move technical support in-house found that staff turnover in the support call centre was almost 100% turnover so was struggling even with the existing workload let alone that which the project would add. Although an 'operational problem', the project's steering committee adopted it as resolving it was critical to the business success of their project.
The Payoff
The number of projects failing reduced by over 60% as projects in trouble were identified earlier and in time to be remedied or stopped.
Sponsors became aware of and managed the non-project dimensions – business and value – increasing the number and value of benefits realized.
External auditor evaluations of the key construction projects rated the level and quality of governance at 5 out of 5 – the highest rating this organization had ever received for governance.
Explore Project Governance Further
Read "TOP Thinking" blog posts on Project Governance by clicking here.