Having an informed and educated governance team made my life just so much easier - Leon Hanby, Program Director, NAB
---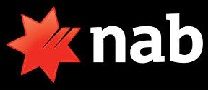 The Client's Challenge
Executive involvement and ownership of projects was minimal while the amount of funds invested in projects was increasing. The Corporate Portfolio Management Office commissioned governance training for three key bank projects.
Executive acceptance of the need for governance training was low to hostile.
Scope
Project governance training was commissioned for three specific projects.
Approach
Project Sponsors were coached one-on-one over four one-hour sessions. Each session was held before the associated Steering Committee training. In some cases, the Sponsor invited the Program Director to also attend the training.
Each Steering Committee was trained through four one-hour group sessions. Each session included an exercise to produce a deliverable of immediate value to the Steering Committee in governing the project — eg business measures of success and critical success factors.
The Results
Problems with the existing projects became apparent and were able to be dealt with – eg lack of access to a critical technical resource was identified as a potential show-stopper eight months out, allowing the sponsor to negotiate with the CIO to ensure the required resources would be available when necessary. Previously this would have been left to the junior project manager to negotiate.
The project managers reported more engaged and informed governance teams that actually helped project delivery – this was a stark change from the normal adversarial environment that characterized steering committee meetings.
Sponsors became aware of their business and value delivery accountabilities beyond just the project delivery role – eg the support needed to manage the perceived impacts of offshoring HR processes across the business, not just HR. To date, the focus had only been only on the HR staff and their reactions without taking into account the impacts on bank staff who saw jobs being sent offshore.
Key decisions were now made on the basis of their potential impact on the business value rather than just the impact on the project's costs – a bid by the technical staff to "simplify the solution" by, in effect, making day-to-day operations more complex was rejected by the steering committee even though it was under pressure to reduce project costs.
The Payoff
The increase focus and awareness of each project's value allowed them to survive a mid-stream funding crisis that lead to many projects being stopped or suspended.
Steering Committee members reported taking lessons learned from the training to other projects that they were also governing.
The Program Directors/Managers involved recommended promoting the training to their peers as of immense value to their ability to deliver.
Explore Project Governance Further
Read "TOP Thinking" blog posts on Project Governance by clicking here.