"We now have confidence that we can manage this program of work and get the value out of it" - John Woodward GM Projects, SA Department of Health
---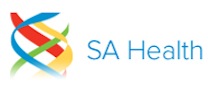 The Client's Challenge
The South Australia (SA) Health Department had successfully justified the funding for a 10-year total systems and hardware upgrade encompassing all of their systems – with an overall budget of $375m. This was eight times any budget they had managed before.
The GM Projects was concerned that the Department did not have the wherewithal (capability) to successfully manage this program of work and deliver the results successfully.
Scope
All areas impacted by the SA Health Department's "IT Renewal Program".
The current performance of current projects was out of scope as this was being reviewed separately.
Approach
A multi-layer assessment approach was used to assess the
clarity, level of understanding and delivery capability level required by the overall program

overall portfolio management operations and effectiveness

investment committee operations and effectiveness

project governance teams (Sponsors/Steering Committees) operations and effectiveness

project management tools, techniques and effectiveness.
The status and performance of each of these were assessed against the TOP Value Delivery Capability Development Model.
The Results
A gap was quantified between the capability needed to successfully deliver the program and the current level of capability

28 actions were recommended that would close the gap to a point where the loss of control and value would be minimized (24 were actioned).

These included:

The need to coordinate the delivery of the program at all levels – technical, project, portfolio and Departmental, was identified to avoid duplications and gaps

The establishment of a permanent Risk Committee to track and review each project's risks on an ongoing basis

The uplift of executive understanding and skills in the investment and project governance roles

An upgrade of the business case to better capture the potential value of each project – and allow its realization tracking.
The Payoff
Action was taken at all levels to improve the likelihood of the overall program being successfully delivered.
Senior management across the Department were equipped with the understanding and skills to perform their investment and governance roles
The portfolio delivery teams were equipped with the tools and techniques necessary to deliver a program of this size and complexity.
The Government Treasury was assured that the required skills and capabilities to deliver the program were (being) put in place.