The infamous change triangle (1) -people, process and technology are critical elements in change, but they are only three of seven vital elements
---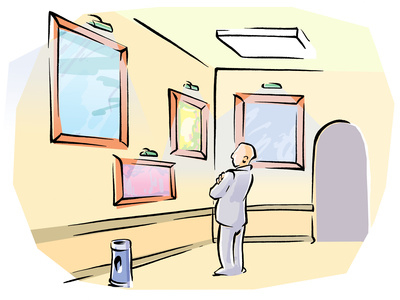 I was in an art gallery recently when I saw a painting that was inappropriately framed.
"How should it be framed?" asked the gallery owner when I said this out loud. "I don't know, but I do know that is not right," was all I could say.
We all have situations where we know something is not right but don't know what or how to correct it.
I've always had this feeling with the infamous "people-process-technology" triangle. I've always known it was flawed but did not know why.
Now, recently, I've turned my mind to it and decided it's the wrong triangle!
Yes, people, process and technology are critical elements in change, but they are only three of seven vital elements that make up the greater change triangle. Unless all seven elements of the greater triangle are taken into account your change program will be compromised and your project will lose, miss or destroy value.
Indeed, it is these other four elements that often make the difference between "implemented" and "successful, effective" change.
If we're managing less than half of the change criteria, no wonder we've been getting change so wrong for so long!
Even the basic three change elements need some clarification
People Should include skills, competencies, attributes and attitudes — what makes your people tick, and their performance
Processes Should include process flows, systems (which are automated processes), methodologies, etc
Technology I think this is better called 'Infrastructure' so it can cover also property, facilities, major equipment and any other 'asset' provided to enable the organization's operations.
Next week I'll reveal two of the remaining four change elements.
Do you think the People-Process-Technology triangle meets all of your needs?
Post your comments below.
© Jed Simms, Australia, 2009